Theatre and restaurant packages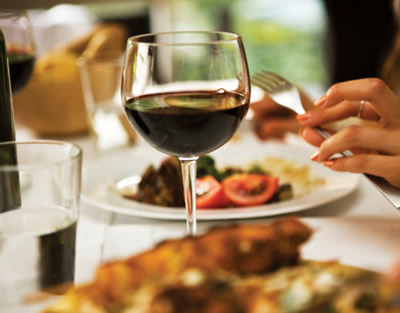 Our dinner and show packages are designed to take the hassle out of planning a memorable night out in London theatreland.
Enjoy a meal at a top notch restaurant before settling down to watch the performance. Combine a thrilling West End show with one of our our great value dinner packages to ensure you have an unforgettable evening. We offer show and dinner packages on most musicals and plays. Whether you're after a fine dining experience or a quick bite to eat before a show, you're sure to find something which suits your taste and budget. Weekend and weekday deals are available.
Find a great value show and meal deal
1. Use the search above to find suitable tickets for the show on dates which interest you.
2. We'll then present you with a list of restaurants located within a short walk of the theatre and the price of a two course meal when added as package with your tickets.
3. Decide whether to eat before or after the show, view details about the restaurant and browse sample menus.
4. Choose which restaurant suits you best and add the meal package to your order.
Featured restaurants
Planet Hollywood
57 Haymarket, London, SW1Y 4QX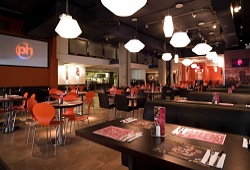 Planet Hollywood is a madhouse of giant proportions. From the scurrying waiters to the continuous soundtracks to the projection screen going up and down, to the sounds of happy kids, to the visual overload of a collection of museum-quality film memorabilia, Planet Hollywood's atmosphere is absolutely unique.
The menu is full of old favourites like BBQ pork ribs, huge burgers, nachos and Texas tostados plus pizzas, pastas and some chinese dishes from their 'wok station'.
The Spaghetti House - Leicester Square
24 Cranbourn Street, London, WC2H 7AB
The Spaghetti House in Cranbourn Street is a rustic-modern Italian restaurant Located within a couple of minutes walk from Leicester Square Tube Station in the heart of Theatreland.
The restaurant is housed in an attractive building and is renowned for its authentic Italian flavours. Whether you fancy a loaded pizza or flavoursome pasta, this restaurant is sure not too disappoint. The dining room has a relaxed ambience is the ideal setting to enjoy a meal before or after a show.