London Theatre Breaks - Hotel & Show Package Tickets
View London theatre breaks - hotel & show packages
Our exclusive packaged theatre and hotel deals include a top price ticket to a West End show, a stay at a top London hotel with optional extras including tickets to popular attractions and rail travel.
Unlike some other online ticket retailers, our theatre breaks are created in realtime, directly from live ticketing and reservation systems. Not only does this allow us to offer you more options, it puts you in control and assures that your tickets, hotel and extras are all guaranteed from the moment you confirm your order.

First, choose from a selection of truly fantastic West End shows.
Secondly choose the number of nights you'd like to stay at a London hotel of your choice. Choose from affordable 3 star hotels to prestigious 5 star.
Hotels available as part our hotel, show and travel package deals include:
Bayswater Inn *** (3-Star)
The Best Western Mostyn *** (3-Star)
Grosvenor Kensington *** (3-Star)
Grange Fitzrovia **** (4-Star)
Hilton London Metropole **** (4-Star)
H10 London Waterloo **** (4-Star)
Radisson Edwardian Mountbatten **** (4-Star)
The Rubens at the Palace **** (4-Star)
Grange Holborn ***** (5-Star)
Courthouse DoubleTree by Hilton ***** (5-Star)
Landmark Hotel ***** (5-Star)
Radisson Edwardian Hampshire ***** (5-Star)
By combining your hotel and tickets together in one purchase, you'll benefit from a great price, much cheaper than booking your tickets and accommodation separately.

Ordering is easy - Follow the simple step by step on screen instructions
1. Select a show
Begin creating your theatre and hotel package by selecting a show and specifying the date and time of the performance you want to attend from those available. The price displayed next to each deal is the guide price for that package. The guide price is per person based on two people sharing a twin or double room for one night and it is the price you will pay if you choose the lowest priced options in your package.
2. Tell us how many people you want to book for
Specify the number of tickets you need.
3. Choose you travel dates
Specify how long you'd like to stay in London. You can choose to stay in London for a just single night or you could opt for a weekend theatre break or decide to stay even longer. It's up to you!
4. Decide whether you want to include rail travel
You can include standard or first class travel by rail from train stations across the UK with savings of up to 50% on selected routes.
5. Specify your hotel requirements
Tell us how many rooms you need and specify the number of adults and children per room.
Now click/touch the search theatre break button and we'll search the database for matching deals.
7. Select you seats at the theatre
Within a few moments you'll be presented with a list of seat options and from here you can choose where in the theatre you want to sit (stalls, dress circle, balcony etc). The seat numbers are specified so with the help of our seating plan you'll know the exact location of where you'll be siting.
8. Select a hotel
Select from the choice of hotels listed which are available with your chosen performance. From here you'll be able to view full details regarding each hotel.
Our prices are transparent and you will always be shown how much more (or less!) each option you choose will cost you.
9. Add extras
Make your break complete by adding a meal at a restaurant and tickets to London's top attractions.
10. Your package is complete!
Just checkout and your package is booked - confirmed and guaranteed on live ticketing and reservation systems.
Design your perfect theatre break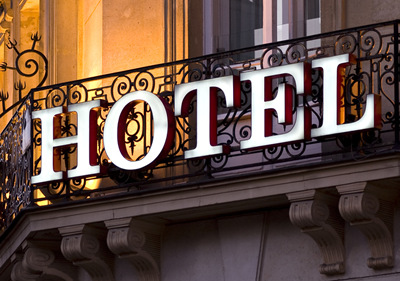 You have complete control over the design of your break
Choose a show from all the leading musicals and plays.
Choose the dates you'd like to stay in London.
Select a hotel from affordable quality to 5 star luxury.
Include rail travel from train stations across the UK with savings of up to 50% - or make your own travel arrangements.
Hotel and show package deals